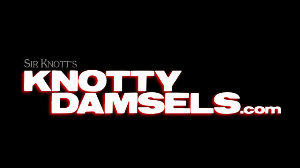 28 photos; 7:47 video
Vivian Ireene Pierce has quite the kinky side to her, and she had been looking forward to fulfilling her DiD fantasy with her new boyfriend. She meets up with him and they decide to have a little fun. In her nice dress, she is bound hand and foot and tape gagged with a strip of white tape. The boyfriend then says he has a surprise but has to go to the car to get it.
Vivian struggles alone and is enjoying her peril very well. She gets excited when she hears the hotel door open, expecting her boyfriend to return. Instead, she finds her overprotective brother who takes the tape off. He had been spying on Vivian and assumed that she had been taken by him against her will. He says he just beat the crap out of him and is ready to rescue her. An irate Vivian then turns embarrassed when she has to tell him that it was all consensual and he just committed a felony.
I had a hard time keeping a straight face through this one.