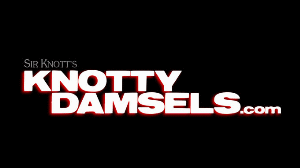 16 photos; 6:29 video
Tilly McReese has been waiting for a long time to fulfill her roleplay with her boyfriend. They get a nice hotel room and set for their little play. He ties her hand and foot and cleave gags the beauty with a red bandanna. He decides to leave her alone for a little so she can get hot wriggilng in the ropes. He says he will only be gone for a few minutes and Tilly is alone. She is also aroused.
Then... minutes turn into hours, and Tilly now wonders where the heck did he go? Finally he returns and explains that he had a bad night like you would not believe. The now tired Tilly, who obeyed his whim, just wants to get untied but he just rambles on about how bad his night was and how his night was completely ruined. But Tilly reminds him that she is still there for him.