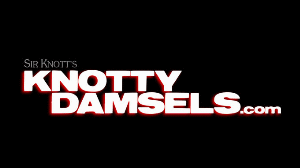 79 photos; 5:15 video
Carissa Montgomery has been taken and held for ransom. She has her hands tied in front and she is cleave gagged with a blue bandanna, silencing her. She is being led to a cage where she will have her arms tied overhead. Her captor mocks her as he tightens the ropes to the top of cage, keeping her arms strung up. He shuts the cage door and leaves her, thinking he has her locked, bound, and gagged.
With the cleave gag tightly drenching with saliva, the determined Carissa tries her best to get free, writhing about with her suspended arms. She knows she needs to get free soon or she will lose circulation from her captive position.