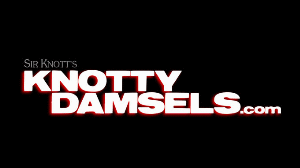 13:39 video
If anyone plays both sides of the bondage coin flawlessly, it is the stunning Carissa Montgomery, and in this combined set, you get the best of both worlds! First, dominatrix Carissa is double-crossed by her client and left heavily bound and OTM gagged with a white cloth. She is angry that she allowed herself to let this sub get the best of her but she did not teach him how to tie so well. She is able to break free from the ropes and gags, and waits for him to return.
When she does, she puts the ropes and gag on him, and we are forced to see his point of view as she taunts and teases him with the things she is going to do to him, being the dominant woman she is meant to be.
If you love both gags and sexy gag talk, this is the perfect compilation for you!