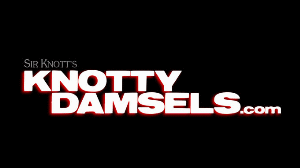 30 photos; 3:59 video
When we last left off, Kitty Kilmore was looking for a night out on the town and wound up a prisoner in her hotel room. She was heavily bound with rope and gagged with a scarf, but her attempt to escape only gets her captured again. This time, her hands are cuffed behind her and her ankles are taped up. The pretty Kitten's mouth is sealed with duct tape.
As Kitty struggles to get herself free, she then hears the door open. Entering is her roommate and friend Izzabella Robbins, wondering why Kitty hasn't shown up at the dance floor. As Izzie learns of her friend's fate, she is interrupted by Kitty's captor and now tells Kitty that she'll have her friend with her now so she won't be lonely.
What fate will bestow these two beauties? Tune in soon to find out.