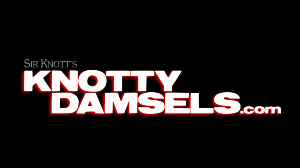 80 photos; 8:02 video
Claire Irons was enjoying a nice day at home when she felt a tap on the back her head and quickly blacked out. When she comes to, she finds her home has been ransacked. She is heavily taped up and she is wraparound tape gagged. The fit damsel tries frantically to get loose but the layers of tape around her body are too much.
Upon scoping the living room, she finds a break: a pair of scissors across the room. Claire crawls to the scissors and uses her bound body to retrieve them in the hopes of getting herself free. All in all, the beautiful Ms. Irons proves that she is an excellent damsel and will do anything to get out of any sticky mess.