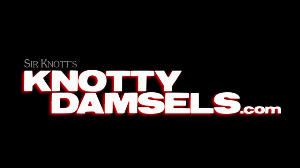 32 photos; 5:05 video
It's time to flashback to Saturday morning, where the amazing Vivian Ireene Pierce brings one of her favorite cosplays to life in this exciting video. VIP is chair tied and OTM gagged with a light blue cloth, held in a room with no memory of how she got there. The plucky beauty mmpphhs and squirms her best but to no avail.
Will the divine heroine get herself free from the tight ropes and gag that's keeping her captive?
Enjoy the first part of this trilogy of hijinx with the one and only Vivian Ireene Pierce.