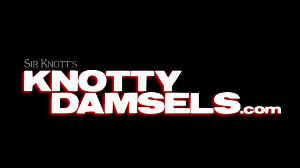 38 photos; 12:07 video
Detective Vivian Ireene Pierce has been caught while on the case and is stashed away while her captors decide what to do to her. The beautiful, busty VIP is in jeans and a yellow sweater and kept in a hotel bathroom. She is heavily taped up at the ankles, knees, thighs, torso, and breasts, with her arms taped behind her back. She is heavily wrapgagged with duct tape as well.
Her captor returns and reveals that he is working undercover and has kept her bound and gagged to save her from a more sinister fate. He says that he is leaving with the evildoers and a trap is set to catch them. He leaves her a pair of scissors and says that the longer she takes to free herself, the safer she will be as there is no doubt catching these men won't be easy. Vivian complies and waits for him to leave. She uses the scissors to free her hands and then untapes herself, realizing how lucky she is that she was taken by an ally and only has tape marks to show off her adventure.