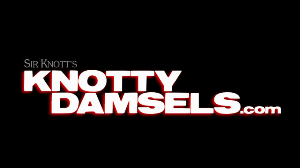 27 photos; 8:02 video
Spy Tilly McReese was posing as a maid at a huge party for a businessman who is secretly an underworld figure. She was hoping to get the dirt on him so he can be exposed. However, her cover is blown and she is stashed to a top floor hotel room. The scantily clad McReese is bound hands behind and her ankles tied, and she is tightly cleave gagged with a thick, black scarf. When she is interrogated, McReese shows off her many accents to hide her true identity as she is ungagged, but the gag is quickly put back on and the spy is left to struggle as she wonders just how she was found out, revealing her true nationality in the end.

McReese is a terrific actress and her skills were really put to use in this clip.