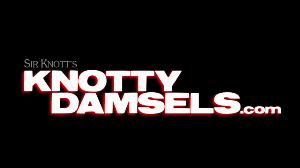 55 photos; 13:58 video
Hannah Perez is a jewel thief who has been caught by a bounty hunter. He has to stay overnight at a little out of the way place before he can turn her in so he keeps her handcuffed and in a small room while he can get some sleep. However, Hannah is one of the most annoying people he's ever come across. In an attempt to shut her up, he cleave gags her with a white towel and turns the lights off on her, but she still manages to be one annoying bounty. Finally, he wraps her mouth with tape after stuffing it but it still doesn't shut Hannah up, knowing anything she does will get on his nerves. She even sings trough the gag, and that's where he leaves her to sing until he is finally able to be rid of her. No reward money is worth this!
Clip originally appeared on Hannah Perez's Clip 4 Sale site.